---
President's Message - Mike Cable
---
ETI has been very busy with events and implementing more programs and tools to improve the ETI membership experience. Mike Cable, ETI's president summarizes the year so far and what to expect over the next several months. Click here to read Mike's message.
---
Executive Manager Report - Charlie Gorman
---
What a year. After a somewhat scary 2009, we have rapidly recovered. 2010 has been a great year for ETI and 2011 looks even better. Click here to view Charlie's update report on ETI's membership status, financial situation, marketing activity and technical activity.
---
Member Profiles
---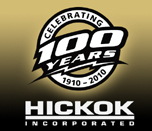 In this issue we Profile Hickok, Inc. a long standing member of ETI. Hickok recently celebrated one hundred years in business.
The year is 1910. William Taft is President, the Philadelphia Athletes win the World Series, Halley's Comet lights the sky, and a watchmaker began the Hickok Electrical Instrument Company in a small building behind his home in Atlanta, Georgia.
With one employee, and less than a thousand dollars in capital, Robert D. Hickok embarked on a long and successful journey designing and manufacturing electrical measuring instruments. Click here for the whole article.
---
ToolTech 2011 Announcement
---
Save the Date!
Event Date: May 3-5, 2011
Event Location: Gansevoort Hotel, Miami Beach, Florida
The focus of this year's ToolTech is on the new realities of the automotive tool and equipment marketplace and the Shop Of Tomorrow. ETI continues to expand the opportunities at ToolTech 2011 and bringing value to ETI members, OEM's and other segments of the service industry.
---
SAE 2010 On-Board Diagnostics Symposium Report by Bob Chabot
---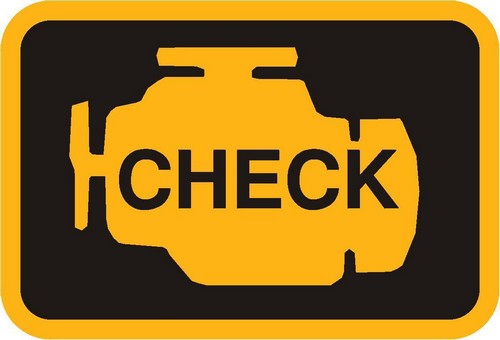 ETI asked Bob Chabot, ETI Contributing Editor, to attend the recently held SAE OBD Symposium. He files two stories based on content provided at the Symposium.
The Bus is Full - On-board diagnostics (OBD) is on the cusp of major architectural change. The sheer volume and complexity of data being communicated is one key driver. Moving that data faster is another. As a result, the limited data transfer speed and bandwidth of controller area network (CAN) architecture could be overwhelmed in just a few years. Internet Protocol based replacements are now under development, most notably Ethernet. When implemented, scan tool manufacturers and service/repair facilities will be impacted.
Squeeze Play - Recent and pending regulatory changes, as well as safety initiatives, in the automobile industry affecting light duty (LD) and heavy duty (HD) vehicles are creating turbulence for tool manufacturers, especially scan tool makers. In addition, exponential growth in vehicle complexity, increasing interdependency between systems, a shift in underlying on-board diagnostics (OBD) architecture and security/safety concerns, coupled with demand from users for more intuitive ease-of-use and the inclusion of service paths with diagnostics, are putting manufacturers between a rock and a hard place. These forces will bring challenges to some and opportunities to others. Have you got the game to survive in these changing times?
---
Is J2534 the Future of Diagnostics? by Brian Herron
---
Standardizing diagnostics is not a new idea, it's been a topic of discussion for as long as I can remember. The one thing missing from widespread adoption in the past has been a proven and mature standard for the diagnostics hardware. Now I think one has fallen into place by accident. Click here for the whole article

-###-