John C Hall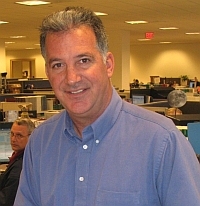 Assistant Manager
Service Technology
American Honda Motors
Torrance, California

Biography -

John has been in the automobile repair industry for over 30 years. He started as a repair technician at a large Honda dealer in 1979 after finishing vocational school. He became shop Forman/assistant Service manager in 1983 while attending collage at night. He Joined American Honda in 1985 as a technical specialist in Techline. John managed Techline from 1986 through 1989 and then took a position as a Senior Engineer in Vehicle Engineering. During that time he worked very closely with Honda R&D and the factories. His responsibilities in Vehicle Engineering varied but the last ten years were specializing in chassis, steering, NVH, wind noise and water leaks. John joined the Service Technology group in 2010 as an Assistant Manager bringing 20 years of engineering experience.

His current responsibilities are Special Tools and evaluating equipment.